Tent camping is a famous practice that you can try when you are tired of your environs, and you need a change. Campers enjoy camping for it accords a way to enjoy adventures in a new environment. The outdoors is often beautiful, and you will do better when you can spend a night under the stars.
Tent camping gives you a chance to stay away from modernization and appreciate nature by enjoying a stay in the woods. Your retreat to the woods should be memorable, and you can only achieve this when you know the right camping tips! It is often a milestone when you know what to do at the right time. Having the right gear will make the experience in the woods to be memorable.
The article will deliberate on ten camping tips that will favor both the experts and beginners. Be sure to check the tip to guide you confirm if you are ready for tent camping.
Top tent camping tips are here to help you get the best experience away from home!
1.
 

Do tent set up practice at home.

You can only be sure when you know what to do when the right time comes. If you got your tent at home, you don't have to wait until the camping date! Do your practice at home at your convenient time? Doing home practice will make things easier for you while you are at the campsite. Remember you have few hours in the woods to make your tent. It gets easier when you know a perfect way to erect it without trials and error.

There is no time at the campsite to refer. Home practice will make things easier, and it gives you the knowledge that you deserve for a faster experience. You will know the positions where you can hang and where every gear will stand. Practice, as the saying often goes, makes perfect.
2.
 

Always book your Campsite earlier.
A pre-visit is always an option if you will need a smooth experience at the Campsite. If you know nothing about the Campsite you are visiting, it will be fruitful to do your due diligence about the area before the actual day. Your journey to the Campsite may be tiring, and you don't want to experience that hassles after the long journey.
You can avoid the hassles by using the sites that will guide you in picking the right camping spots ahead of time. All you should do is search the Campsite that you are going to and have prior knowledge about the camping spots so that you get a nice place to settle. You need to know about the amenities available, the activities and what you need to know about photos and videos.
3.
 

Campfire friendly meals ahead of time are crucial.

Do not allow camping to compromise your nutrition. You deserve the best type of foods even when you are camping. You may not access a big kitchen where you can cook food, but prior preparation will make things easier for you. What do you think about the canned food? Of course, it is an option while you are out there for tent camping. Plan and get several canned foods so that you have a better experience at the camp.

Campfire friendly food will be a milestone for campers. Get meals that will be a walkover to cook in a campfire. Among the best foods that are campfire friendly are kabobs. You can pack them ahead earlier and have an assurance for better food at the camp. You can also consider the best camping recipes to get the right food that won't compromise your balanced diet.
4.
 

Carry extra padding,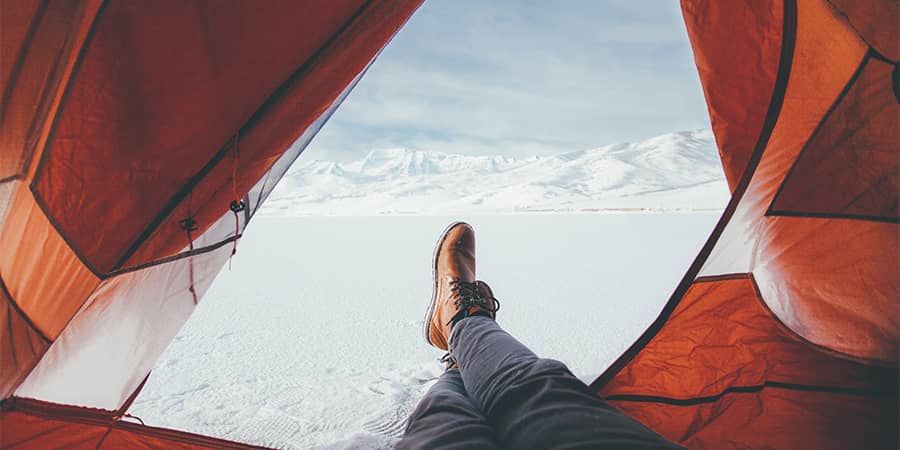 You deserve comfort even when you are out camping! You can get a good night sleep when you have a proper arrangement and knowledge about the right gear to make the experience best. Carrying extra padding will make your nights to be smooth when it gets cold.
A sleeping pad such as an inflatable mattress is also essential. Ensure that you have extra padding if you are looking forward to a memorable camping experience. A better rest will make your stay in the woods to be enjoyable.
5.
 

Proper gaming time.

Your camping will be eventful, and you will get tired. Swimming, hiking and sleeping are not always enough at the camp. You will want to do something different, and this is where gaming comes in handy. You can think of the games that you love and avail yourself of them at your camp. Think about the card games and the board games. All this can help you enjoy the experience at the camp.
6.
 

Coffee time is necessary!

There are several coffee types that you can get for your camping. You will need coffee breaks while you are hiking, after swimming or even when playing. Ensure that your coffee types are unlimited. Pack as much as you can so that you don't tamper with the memorable experience.

Not having the coffee packs will make your moments to be boring! It is a simple thing, and you can do it when you have better preparation. Your coffee should taste as good as at home because it doesn't cost time to make some coffee.
7.
 

Your tent should be waterproof.

No one is always sure about the weather, and you should be ready for everything! Don't rely so much on what astronomy says, it may be sunny, but you will be surprised when it starts raining. You don't have time for regrets, that is why one of the factors you must never overlook is waterproofing your tent. Be safe all the time. Your gear should also stay dry. A waterproof tent will do it for you.

It is easy to waterproof your tent. Head to the nearest store and purchase a can of silicone sealant. You can practice with it at home before your set off for camping. Spray your tent on all sides to be sure that you seal the leaking areas. Every square inch of your tent should have a waterproof sealant.
8.
 

Going to the camp during the week is better.
Summer weekends are the active days for people, and all the campsites will be full of people during the weekends. You can avoid this congestion and if you plan you are during the weekdays. If your schedule will allow a weekday trip, then it is a milestone for you.
Your summer escape should be quiet and free from activities. You can get this if you plan your tent camping during the weekdays.
9.
 

Campsite amenities will be an advantage for you.

KOA will give you some in-depth descriptions of every campsite. The site will list all the things that are available at every campsite. Among the lead factors that you should be checking in every campsite, you visit are;
WIFI
Clean restrooms
Hot showers
Level ground for pitching the tent
Picnic tables, water spouts and fire pits
You can take advantage of these amenities like many others that the article may not list. It will cut on the expense and luggage for you.
10.
 

Leave everything the way you found at the campsite.

Your outdoor trip should not be a reason we are losing rains, beautiful environment or the pollution. Make it a priority to take care of the environment. Do not hurt trees, do not tamper with the campsite amenities. You should also not be a pollutant! Keep the environment safe and clean for the respect and comfort of the res who will be at the campsite after you.

Your trip to the campsite will be enjoyable when you are discipline! You don't want to be haunted by campsite management, or to be blacklisted. You can stay out of any trouble by always being disciplined and doing the right thing wherever you go!
Conclusion
You deserve a memorable camping experience. It won't just come unless you stick to the rules. You can even add more rules of your own provided that it changes your experience at the campsite. Tent camping is an exercise, and everyone should make it a priority to be comfortable. The tips help you to edge closer to the best experience.
0 comments