The time invested in camping isn't spent; instead, it is invested to know the nature and surroundings. Statistics reveal that millions of people each year go out on adventurous camping trips. Although there can be lousy camping days, it is better than sitting down for hours in front of the laptop. So pack your bags and go to where the mountains call. But there are a few things which can make your camping experience even better. One such imperative camping tool is the tent vestibule, which will be your new home for the entire journey.
What is a Tent Vestibule?
A tent vestibule is like a mudroom placed in front of a tent or along its sides. This camping equipment offers extra space to stash your belongings, especially if you are sharing your tent with one or more people. Besides, it also helps in getting rid of the mud and dust otherwise carried inside the tent. Tent vestibules are an immediate necessity in winter to prevent the entry of chilly winds. Inside the vestibule, you can even cook your dinner by implying full safety measures.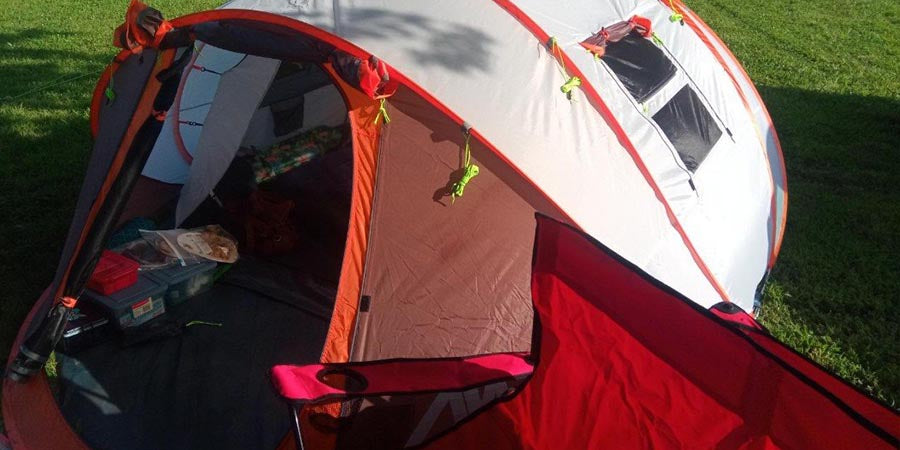 Keeping a tent vestibule throughout the trekking journey will ensure that you enjoy every bit of nature while maintaining cleanliness and hygiene, just the way you stay at home. By placing the tent vestibule at the front and side of the tent, you can easily wipe off the dirt, mud, or remove your wet clothes before entering the tent. Furthermore, a tent vestibule protects people during storms and rainy season.
In a tent vestibule, there is often a roof but lacks a floor while some have an optional front mat which users can place underneath the vestibule. Also, if you take a tent with a single entrance/exit door, the vestibule will be placed in the front there, regardless of its design.
Type of Tent Vestibules
Tent Vestibules are available in two types—Front vestibule and side vestibule. In most of the tent vestibule, there is a lack of floor, and they solely rely on the tent structure for holding them up.
The front vestibule is placed right in front of the main entrance of the tent. Sometimes several tents have an in-built tent vestibule, while for some, there are the add-on vestibules, which a trekker carries, especially during climatic changes like winter and rain. Usually, the front vestibules are spacious, making enough storage space wherein users can place their bulky gears like mountain bikes. During rain, the vestibule acts as a porch and helps to cook food. However, many people don't prefer a front vestibule as it hinders the entrance to the tent, especially if there is a large gear stored. Besides, the front vestibule will be the only place where people will remove their wet, muddy shoes and gears, thereby making it clustered.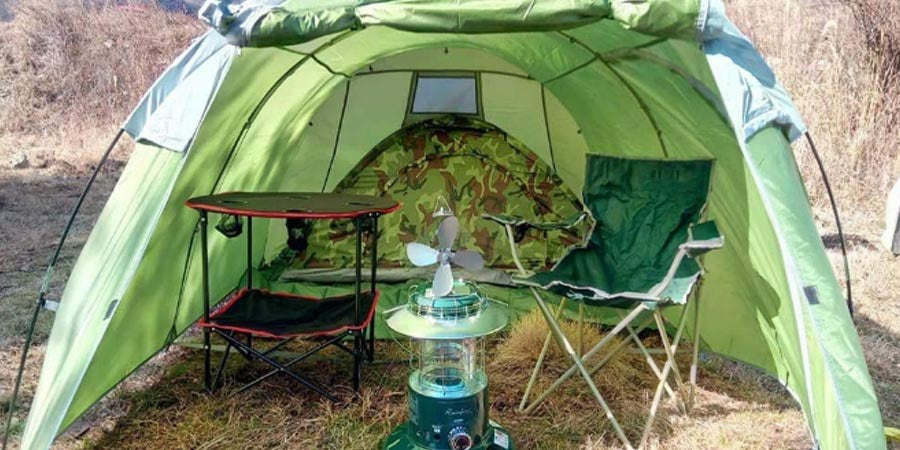 The side tent vestibules are placed on the secondary entrance/exit outlets of the tent and serve as an excellent alternative to the front vestibule. Carrying a side vestibule is extremely helpful in case you have to share your tent with others. Besides adding a room to the original tent, side vestibules are spacious and can stores gears and shoes. Unlike the front vestibule, this vestibule type doesn't block the front entrance and makes it easy to store items without causing hindrance. However, if you are staying on a solo tent, then a side vestibule may seem roomier, but will also give you a chance to glare at the evening sky or stormy nights. The side vestibules usually have enough room to store the wet gears and shoes and freely walk in and out of the tent. So whether you have a solo tent or a sharing a side vestibule is a must to carry on your trekking trips.
Is tent vestibule a necessary camping item?
Tent Vestibules are not a necessary camping item, but carrying a vestibule can enhance the tent's livability standards, especially in bad climatic situations. But it entirely depends upon an individual where they are willing to carry extra weight. Although some tents nowadays have an in-built vestibule while for others, there are add-one, which can be used as and when needed. 
Furthermore, whether to carry a vestibule or not solely depends on the camping destination. If you are taking a trip to a place with bright and sunny weather, you can leave behind a tent vestibule. For areas with frequent rain, snow, or mountain climbing, carrying a vestibule is indeed essential.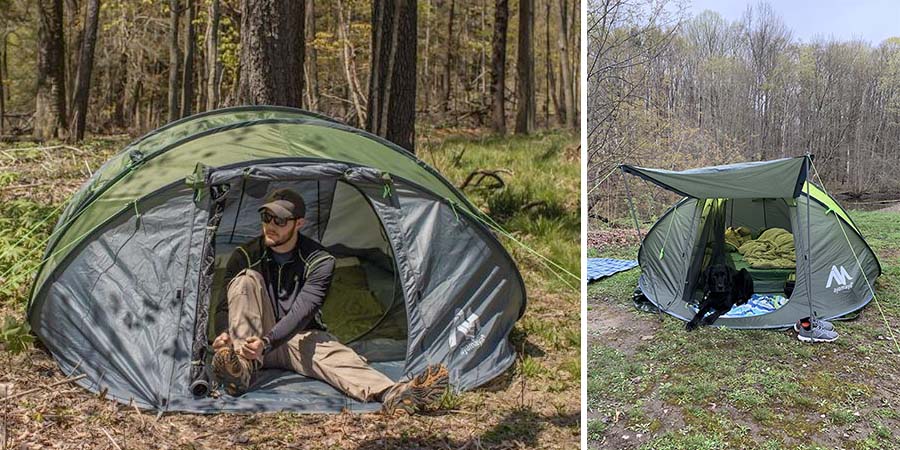 Benefits of Tent Vestibule
Portraying the concept of mudrooms placed in front of the tent, vestibules can be used for various purposes:
One common peril of camping is to change out of your wet clothes in complete privacy. If you are using a solo tent, then you need not worry about privacy, but for sharing tents, a changing room is a necessity. Vestibules have enough space wherein a person can change out of their soiled and wet clothes before going to sleep. It also helps to prevent the caking up of other campers in the tent.
While camping, another common problem is storing the gears, especially in a multi-sharing tent. This leaves your room messy with negligible space for relaxation. So to store the gears and wet shoes, it is best to carry a vestibule, which is roomy and provides enough storage space. This will, in turn, free the tent space for sleeping or walking and prevent tripping over gears.
Camping in sub-zero temperatures can be perilous, especially if you have to rely on campfires. In extremely cold, it is impossible to cook food outside, while there is always a chance of a mishap which can set your tent on fire. So carrying a vestibule acts a room where campers can easily cook food in winter and rainy areas. Furthermore, the tent vestibules are well-ventilated than the tent; hence there is less chance of smoke and carbon monoxide getting trapped inside the tent.
It is best to carry a tent vestibule if you are on a trip with your lovely pet. These vestibules have enough room to give shelter to your pet without disturbing other campers inside the tent.
Conclusion
Tent vestibules are not a necessity but can become an excellent addition to your camping journey. In case of an unforeseen climatic situation or to free the room from gears and soiled shoes, tent vestibules are incredibly beneficial.