How do you like getting back to nature to enjoy the sleep in the wilderness? Camping is the most outstanding thriller that many families enjoy doing. Planning a camping trip with your family members will yield great satisfaction when you have to spend the moments with loved ones after an eventful period. A camper will always be careful to take care of mosquito infestation because it is sad to allow any hitch in your camping trips.
You need to know the tips that will protect you against mosquitoes while you are camping. The article will deliberate on things that will protect you from mosquitoes while camping. Keep reading for real insights.
Effective ways to protect yourself from mosquitoes
The right camping gears
Getting the right equipment for camping is the first thing that should always come to your mind before you head camping. A tent or a hammock is necessary, but remember, a hammock has a better practice than others. Many add-ons must never miss when you are camping. It is sad when you are at a campsite, and you realize the dangers you are facing, but you may not do anything about it. It is good when you can do a better preparation before you embark on it. Always consider the best camping gears that will give you convenience when you are assembling it.
Your choice of clothes matters!
You need protective clothing when you are out camping. It is common knowledge that mosquitoes like dull objects. You should use this knowledge and get some bright clothes that will scare away the mosquitoes. Avoid beach wears when you have headed camping because you will be exposing yourself to mosquitoes. Long sleeve shirts are the best. There are also some types of clothing made with insect repellents. Get this for yourselves and your family members before you start at the campsite. You can also get some headcovers, preferably a head net that protects your head from mosquitoes.
Avoid scents that attract mosquitoes.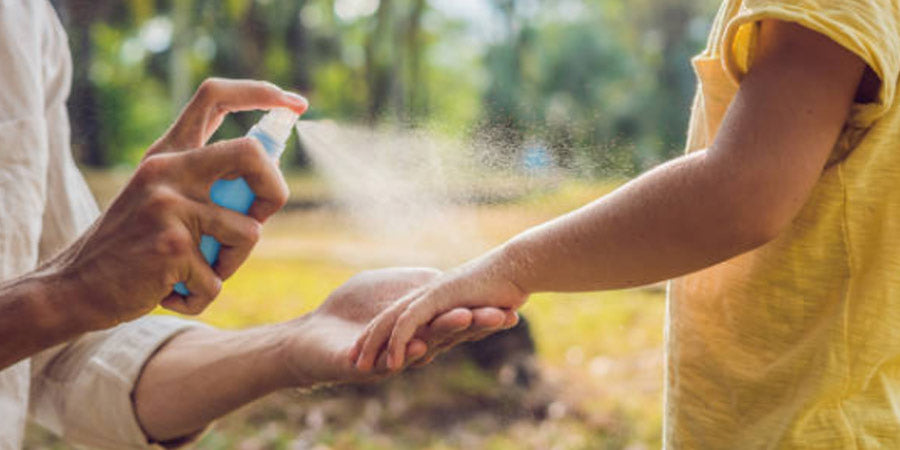 When you are out camping, Avoid some accessories with scents. Ensure that you are not using the floral fragrance, colognes, and other forms of perfumes that will attract mosquitoes. If you are the type of person with a natural scent that attracts mosquitoes, it becomes a setback for you. But there is something you can do about it. You will need to have protective clothes. You can also reduce drinking because the alcohol smell is attractive to mosquitoes.
Reduce exercise during the night hours because to reduce the mosquitoes assembling around you for a feast. Note that drinking or exercising will increase the metabolic processes in your body.
You will need a campfire.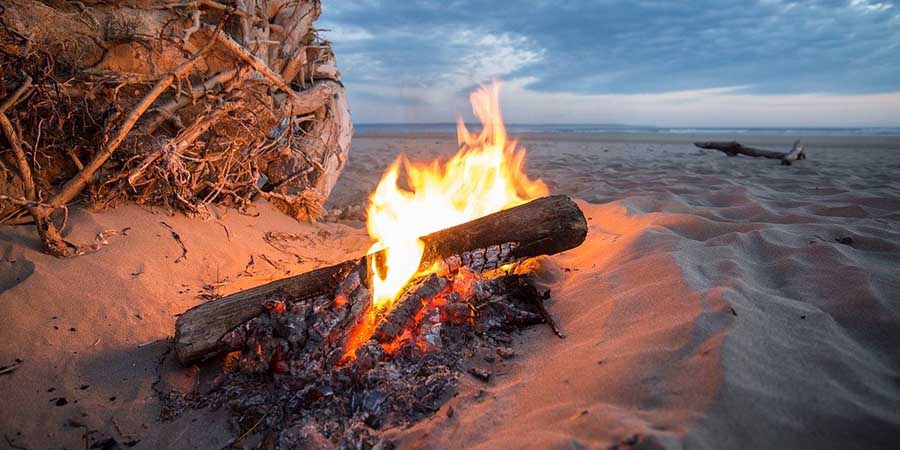 When camping, it will be a god when you have a campfire around because mosquitoes are often scared of fires. They get burnt in the process while they are flying towards your hammock. Ensure that the campfire is lighting while you are camping so that you scare away some bugs. It is also a way to keep yourself warm.
It worth getting a waterproof mosquito repellent.
 There are many repellents out there for you. You will need this waterproof repellent during your camping trip, but you should be careful to choose the one that has the power to last longer. Many sprays are available, but they fade away when waterfalls on t. It will be a milestone if you can settle for a waterproof repellent with the power to sustain your skin. spray it in your clothes and shoes to enhance the effectiveness in repelling mosquitoes.
Not all campsites are the best.
When you are choosing a campsite, you need to be vigilant. You need to know the right place that will serve as a perfect campsite. Dry areas are often the best because no mosquito will enjoy staying in a dry place. Choosing a high ground will be a win for you because you will be far from the breeding zones.
Shut the doors
If you are camping in a tent, ensure that you close all doors, the way you often do when at home. If you are in a hammock, be sure to zip the hammock safely. Always keep it safe even when you are spending some moments outside. The door should remain closed.
Avoid flashlights and lanterns.
You will need this appliance, but sadly they become reasons you have many mosquitoes around your tent. Mosquitoes will often get attracted to flashlights and lanterns. Use a flashlight and a lantern when you only need it, but turn them off as soon as you are sure you no longer need them.
The advantages of using a hammock with a mosquito net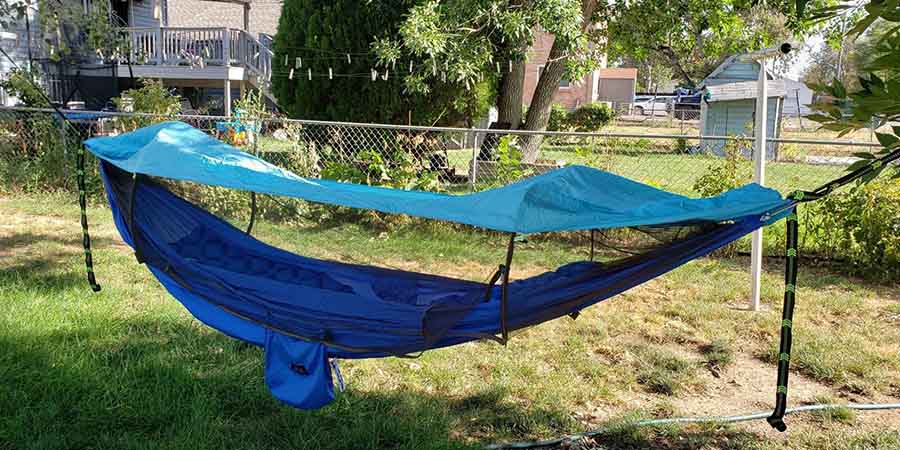 The tips above are general guidelines that you should know when camping. Now that you are at a campsite, you should know what you need when you are in your tent. Staying in a hammock while camping is a memorable experience, but it will be worst when you miss a hammock with a mosquito net. Many hammocks have mosquito nets, but the AYAMAYA hammock with a mosquito net is an excellent choice that you can have at this moment.
When you use a hammock with a mosquito net, it implies that you are reducing the hassles involved in assembling the camping tool accessories.
A hammock with a mosquito net is a single piece of equipment, and you have not to suffer the pain of attaching a mosquito net to your hammock.
It saves on time that you will have rather spend when assembling the hammock and a mosquito net.
It saves money because it is a bit expensive to buy a hammock and a net separately. It is even hard to make a DIY hammock bug net for yourself because it is time-consuming.
Using a hammock with a mosquito net simplifies things for you because everything is set right, and you do not have to be an expert to make it work.
Guideline to choose a good hammock mosquito net
Choosing the best hammock mosquito net is a win for everyone who wishes to go out camping. A nice hammock net is necessary as the first line of defence against insects and mosquitoes. Your hammock mosquito net must never compromise with the ventilation of your hammock, and that is where the tips o choosing the best hammock mosquito net come in handy.
When buying a hammock mosquito net, you should be sure that it can protect you from insects, bugs, and mosquitoes without the need to have an air catalyst. If your defence plan will force you to use an oxygen tap or ventilators, then it is because you made the wrong type of hammock net. Choose a hammock net that will allow the natural circulation of air. It must not interfere with air circulation.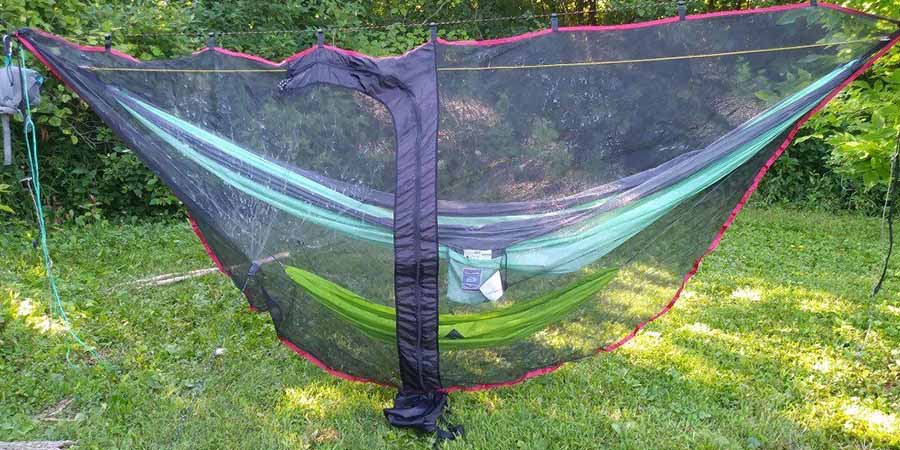 There are Mosquito nets like the AYAMAYA hammock mosquito net that will allow good air circulations. 
You will need to know the area you are camping from to help you choose the correct type of hammock mosquito net. External agents can be devastating, and it will be a milestone when you have the right hammock net with a material that wilt and the test of time. A fabric mosquito net will not get damaged. Choose a fabric that is hard to crack in accidents.
Choose a mosquito net that will suit your needs. Here, you will be considering the budget and the price you are willing to pay for a hammock mosquito net. You will have to choose between the magnetic, pleated, fixed, and winding mosquito nets. 
Magnetic
If you need a versatile mosquito net for your hammock, then you should consider a magnetic one. This type of hammock is best when you are staying with your family in a tent or a hammock, and you will need to do constant cleaning.
Winding
If you need a net that won't interfere with visibility, something that we very must know that is your intention, you should consider this type of mosquito net. It is a perfect mosquito net for tents and hammocks that will have their doors constantly opened and closed. It also accords simple operation that makes it a favourite hammock net for the majority.
Pleated
If you are camping for sightseeing, it will be best to consider the pleated hammock net. The structure of the mosquito net will allow light to travel without any complications. Everything will be clear for you even while you are resting inside your hammock. The maintenance is easy, and you won't have to suffer anything while using it.
Fixed
The fixed mosquito net is a traditional net that will offer you all the benefits too. It may not have many add-ons but is always effective in keeping insects away. It is an effective and friendly net that will be worth having when you are out camping.
How to properly maintain hammock with mosquito net
You will need to do proper maintenance of a hammock with a mosquito net for the best experience.
When you buy your net hammock with a mosquito net, you will need to hand it outside to allow fresh air to ventilate it for at least 24 hours. You should notice that the hammock net is treated with an insecticide that may irritate the skin and may even cause allergies to some allergic people. Notably, the insecticide is harmless to humans, but you should be careful not to cause unnecessary itches in your skin.
When cleaning the hammock, you do need to use a strong detergent. It may bleach the net to be less effective. Avoid scrubbing while you are cleaning because you will be interfering with the square or round holes for ventilation. You don't want to tear the net; therefore, you should always be careful when cleaning.
Dry your hammock with a net in a shade. Ensure that you are placing it in a place that won't tear the net when you are removing it. You should always ensure that the net is safe and do not have any tears. When you find some holes, you should do something to repair them.
When sleeping, tuck the mosquito net well so that the insects and mosquitoes do not get a chance to enter your hammock.
Conclusion
Owning a hammock with a mosquito net is a milestone for all campers. It is the only way to stay safe while you are on that vacation. It will be sad to head to a hospital bed after a nice vacation. You can always be safe when you do the right thing. Choose a hammock with a mosquito net and stay safe always.