1. Choose A Suitable Camping Tent
Whether you plan to spend a camping day or spend a week camping with friends and family, this camping tent offers the level of comfort and satisfaction you are looking for! There are several types of tents on the market that differ in shape, size, color and material. So, if you are looking for these tents, think about the benefits they offer and where they can be found. Keep in mind that your large camping tent needs to provide ventilation and rain protection that is tailored to your weather conditions.
The next component to reflect upon is the number of people you will take. Are you just a friend? Alternatively, bring all your family? Tents purchased usually hold 2 to 4 people. However, if you share space with lots of people, consider a 4-6 family tent. 
If you do not know the advantages of camping tents, I can tell you that there are many factors why you will ideally have a luxury 1-2 tent. Here are some of them.
Luxury camping tents provide maximum comfort and relaxation for a fantastic camping experience.

This camping tent is roomy and can certainly accommodateat least eight people. Therefore, you can live with your loved ones.

Camping tents provide adequate weather protection. For example, if you are camping on a rainy day, do not worry about being exposed to rain, because this tent provides enough protection against the rain so you can sleep well. The aluminum frame also provides protection against strong winds and allows you to stay safe even in bad weather conditions.
Price: the choice of material has a big influence on the price of your tent. Its size will matter as well as features such as multiple rooms or porches. However, the main reason for the price is: how often will you use the tent? If you want to camp once or twice a year, you can use cheap tents. However, if you want to camp regularly, for a long time, or in any weather, it is best to spend money in advance and buy a tent that is comfortable and durable.
2. If You Have Kids, Don't Miss Hammock
Camping hammocks have their place in many holidays. Even if you want to spend the night in a hotel or resort, go to the beach park and spend at least one day surfing. Insect sockets keep these insects away when they are in the area where they are used. Make sure your camping hammock is protected so that it will not fall on you.
There are many types of camping hammocks to choose from. Here are a few things to keep in mind:
Will you take it on an airplane? With baggage restrictions, rolling a small ball reduces the cost of baggage.
Would it be nice to share it with your loved ones while you are there? There are two camping hammocks that you can enjoy well. Remember that children want to share what you do. They remember far longer than the tourist traps you carry.
Is the weather or insects problematic. - Insect nests and hammock screens increase the use of camping hammocks.
3. Take Extra Layers Of Clothing, Sleeping Bags 
When talking about clothing, you need to remember a few basic principles. First, the insulation created by pockets keeps the body warm. The enemy of this principle is moisture and wind. Moisture prevents heat storage in two ways. First, many synthetic and natural materials lose a lot of potential insulation when moisture passes through the environment or body sweat. A classic example is cotton cloth. Blue jeans are a bad choice, for example, for outdoor activities in cold weather, especially when they can get wet. Another example of winter clothing is a flannel cotton shirt. As for natural materials, wool is the best. Even when wet, it maintains a high percentage of insulation potential. In addition, there are a number of synthetic synthetics on the market. However, these materials can be very expensive. The advantage of some synthetics is breathing.
4. Have Some Fun Activities With Your Family
Depending on the season, the location of your campsite and the age of camping, the ideas and activities make the camp a spectacular adventure! Camping can be a way to connect with friends and family through mutual exploration of nature. Many people like to be in nature and consider it magical. There are many camp activities to choose children. One of the best games you can do it to catch your food or go fishing with your kids, build a fire to cook together. If you want to make your camp amazing, the main ingredient is fun. The thing is not to fish but to have fun with family. Check with your local fishing shop or marina for the right fishing spot. For fun, bring a book to help you identify fish, measuring tapes, and notebooks to record your catch. If your son or daughter is younger, it might be best to fish from the beach. If they lose interest, they can jump off rocks or stain stains or bullets. One of the rewards of sport fishing is that time is not an actual factor. If the water for water sports is too cold, you can remove the equipment at any time. Fishing is without doubt one of the most effective outdoor activities because it can be relaxing and refreshing. Calm on the water promotes entertainment, and the excitement of fighting with fish is a pleasure for everyone, and it is perfect for spending time with family. Fishing always has the opportunity to gather people.
5. Enjoy Scavenger HuntsWith Your Kids
Camping is one of my favorite summer hobbies! Making fires, baking roses, telling stories, and hunting for fireflies are all activities that lead to camping ... right?
If you have good information, you might look for ways to confuse things for young children. Finding treasure while camping is probably the treasure you are looking for! How it works: Collect some camping items (light sticks, flashlights, midnight snacks, water bottles, insect boxes, astrological books, etc.) and put them in your carry-on bag. Tie it to a tree in the forest near your camp. Compile with a compass or write where snacks are hidden and invite children to find prey.
Children will love this treasure hunting game and hope to find all the fun of camping! If you want, you can make your camping holiday more enjoyable by going further.
When snacks are found and the suitcase is emptied, color the children and let them make the flag from the suitcase. Place a "flag" between two columns and place it between your tent and RV to personalize your camp. If you are not a camper, but like the idea, organize a camping party with your children! You can install it in the park and have fun.
In searching for treasure, you can spend a lot of time with family. It is not only fun, but also a great opportunity for children, teenagers and adults to learn important life lessons and practical skills. They are perfect as individual events or as part of parties or events. Depending on the rules, they can be very competitive or encourage collaboration and teamwork to achieve common goals. Treasure hunting can help young people learn or test their general knowledge about topics, improve their navigation habits, improve their problem solving skills, and provide many other pedagogical benefits and opportunities.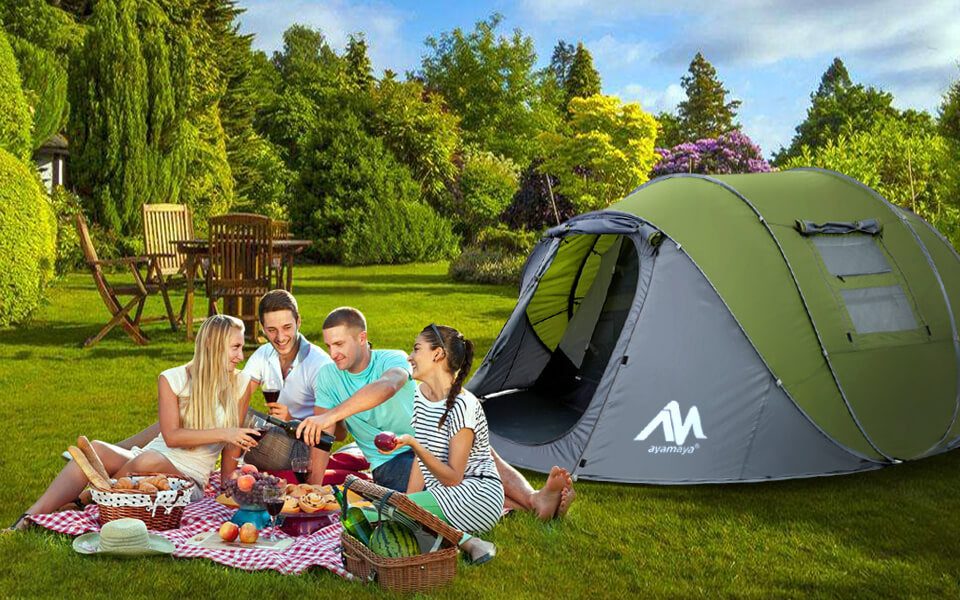 6. Oh, Don't  Miss TheCard Game !
Family relationships are important and one way to have fun is to have family card games at a camping site. This card game is for family fun. They come in various types of games and can be played, even if your children are younger. This is a healthy and educational game. You might have problems playing or buying family card games today; other games might encourage or even discourage your kids to play. Try to find a fun game for all to enjoy.
Some Consideration Before Going Camping
When camping, there are many ways to relax. Some people like to go out and walk around. They love nothing more than being able to see sights, places and new people. If you want to plan a truly great camping trip, you need to consider what you want to do with it. Consider whether it is important that you have to do many things. Think about the activities that you really want to do. With a little initial planning, you can be sure that you can participate in many of these activities. In other words, you can adjust your vacation to your needs. If you want to build your own
1-2tent
, be sure to use a fireproof tent. In case of fire, you have time to escape if your temporary residence is made of this material. If you buy these important items and take the necessary precautions, you will enjoy a pleasant trip that will be remembered until your next trip. We all have our own standards and requirements. Think about your own and plan a vacation that meets your expectations. Only then can you hope for a trip that you will remember.
Holidays are always a fun and exciting time. Quality time spent with family is always valued. As for planning a vacation away from home, there is nothing more exciting! With a little attention to detail, the trip can remain a family memory forever. You have to be very careful in everything: how to wrap things, what kind of items you carry, what equipment you want to install in the campsite and surroundings, where the campsite is, and more. Here is a brief summary of the best way forward.
0 comments