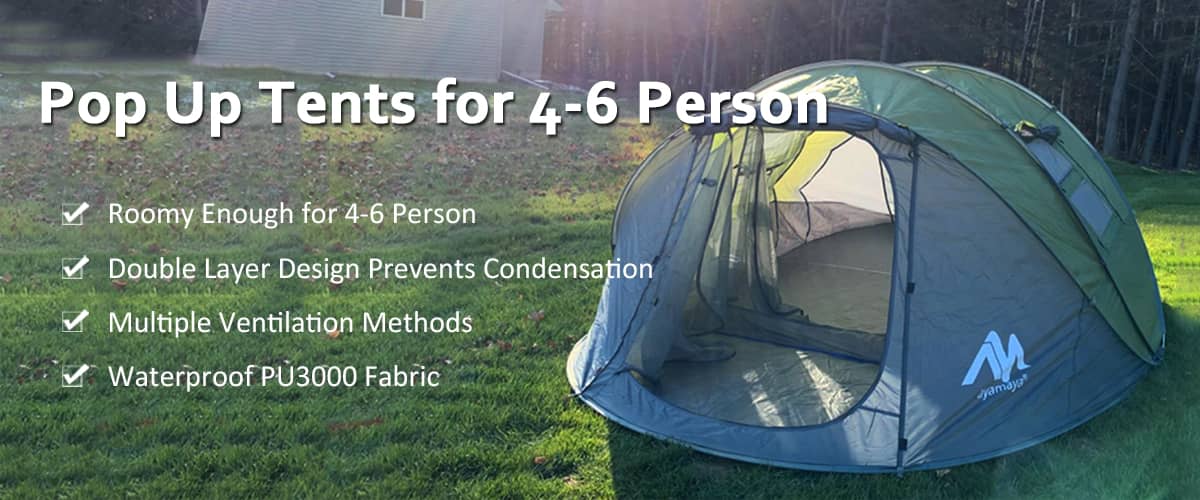 Camping tents essentially have foyers or separate rooms that you can make full use of.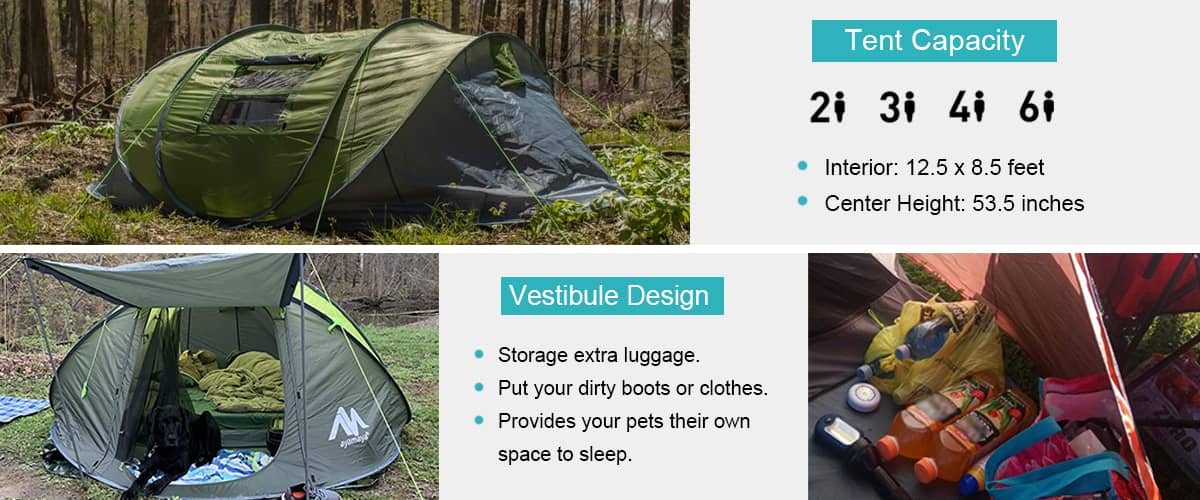 Pets

If you love and adore animals. The vestibule provides a perfect remedy to this problem by giving the puppies their own space to sleep.
Dirty Boots or Stinky/Sweaty Clothes

The vestibule design is a great way to separate the dirt from getting into your bedding and other luggage.
Extra Luggage

The extra section of the tent is definitely your designated storage area for all your things.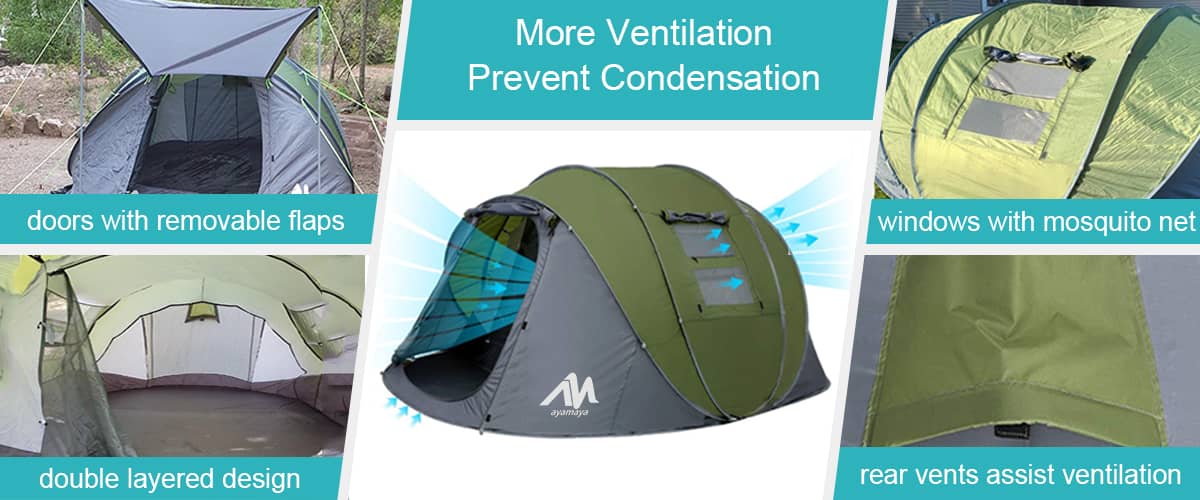 Double Layered Design
Our camping tents specially designed with double layers, the inner layer and outer layer connected by hooks. Condensation is virtually ruled out as our tents' double-layered design.
windows on each side
Allow for maximum ventilation of the tent's interior, keeping hot, stagnate air from being trapped inside.
2 (layered) front doors
The inner door acts as a screen door, which can remain closed while still allowing airflow.
The outer door is made to roll up and clip at the top of the screen door.
Or there are a few poles that come with the tent to attach to the outer door which provides a little shade in the entrance of the tent.
Ventilation
The rear-hooded vent is present to assist in ventilation.