The most exciting part of camping or hiking with friends is staying inside a cool tent. There are no kids out there who never tried building their tent inside their room in childhood. Having a tiny and temporary shelter in a valley or inside a forest under the starry night, that's what adventure stands for. Now there are different types of tents, starting from easy-to-carry small hiking tents to luxurious king-size tents. The common types of tents are Dome Tents, Wedged Tents, and Multi-room Tents, backpacking Tent, Geodesic Tent, Pop up Tent, Inflatable Tent, and Tunnel Tent, etc.
It is hard to make a choice, but choosing the right tent depends on the purpose, budget, and how many people are going to fit in. Here we will be talking about the dome tent, its advantages and other things a hiker or a traveler needs to know. Let's start with the most important point here; what exactly a dome tent is?
Dome Tent: The Backpackers' Favorite
Dome Tents has its own popularity among backpackers, campers, and hikers because it's very light in weight and easy to install. It got its name because of the dome shape. The two main poles cross each other in the center and bend down towards the corner. The rainfly at the top provides added protection and secure the tents as a whole.
The sides of dome tents are more vertical, so you can expect more headroom and broader floor area. The comparatively high roof creates extra room and keeps the room airy. So the tent dwellers usually do not feel suffocated inside a dome tent. Dome tents are very flexible and often come with a removable groundsheet. One can easily set it with the interlocking pole that gives the strength to the tent and holds the entire structure together. No tricky manual or mind-numbing process is involved in dome tent installation. It is relaxed and user friendly.  The arched edges allow the tent to get rid of rain and water, so the water-logged tent issue is solved here. A few dome tents also have a bonus vestibule or tiny porch adjacent to the front door that creates a provisional mudroom and helps to keep the tent clean.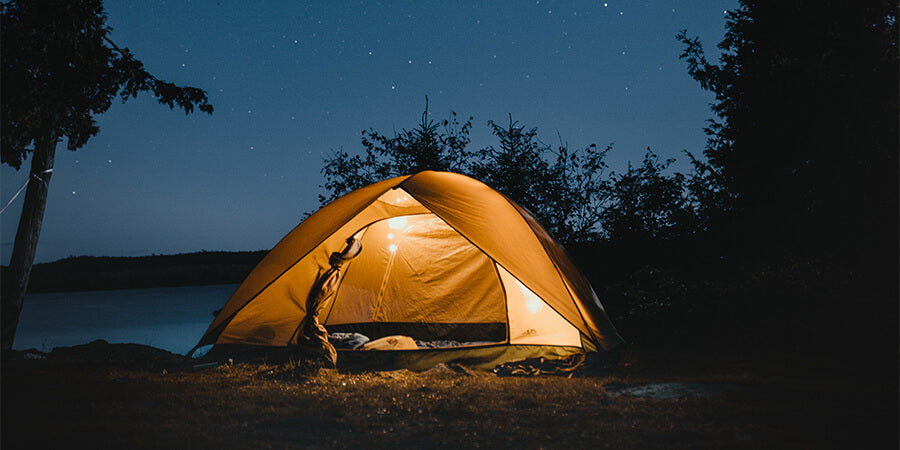 The Advantages of a Dome Tent
Though we already have mentioned the most obvious advantages of a dome tent, it is better to dig deep to understand the real secret behind its unparalleled popularity.
1. Strong and stable Design
The whole shape and design of dome shape make it strong enough to withstand rough weather. The arch and center-crossed poles keep it secure and stable. Rainwater does not start accumulating on the roof and makes the tent heavy enough to sag. So if you already have some bad experiences with tents, like uprooted poles, etc., then dome shape will reverse the experience.
2. 
Easy to set up
You do not need a fully equipped toolbox to set up a dome tent. It is easy to set up and to dissemble. Packing is also simple and easy. Just pull out the tent stakes and poles and start rolling the tent. With a little practice, the dome tent will pack away well with the rest of the camping equipment.
3. 
Freestanding without tent stakes
Because dome tents are usually freestanding, so you can put the tent quickly together and place it in any or every location before staking it to the ground.
4. Spacious Rectangular Floor Shape
Huddling inside round floored tents is not an easy thing to handle. You have space, but you cannot utilize it properly. But the rectangular floor of a dome tent gives a proper place for sleeping and makes the whole experience comfortable. So you do not need to curl while you sleep.
5. Headspace
Those who tired of slouching inside a tent will be able to keep their heads straight inside a dome tent. Dome tents are tall, spacious, and come with comparatively more headspace.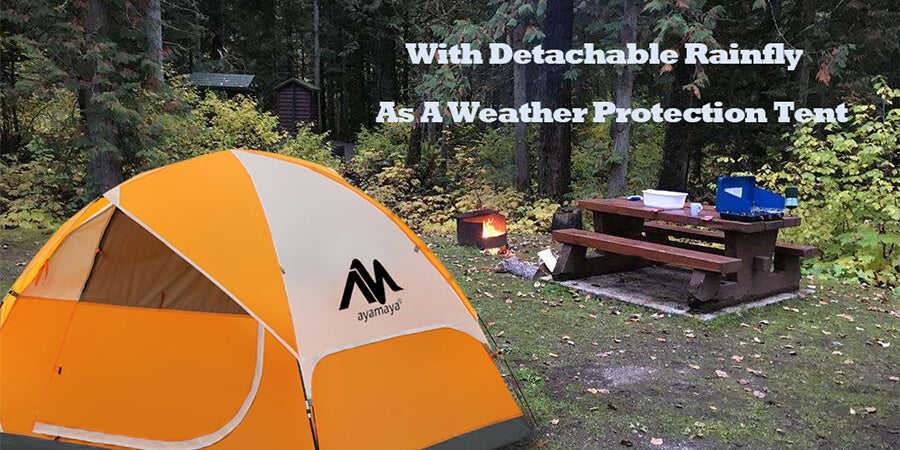 6. 
Can Be Combined With Other Tents To Accommodate Larger Groups
Have a larger group? No worries, your dome tent can be combined with other tents due to its flexible design, and voila! Your space issue is solved.
7. 
Vestibules and garages- The Bonus
We have already talked about the spacious vestibules, and a few dome tents also come with garages, yes you read it right. Of course, those dome tents are larger than the regular ones. But the big ones can actually accommodate a bike or any other two-wheelers.
8. 
Corners are Extra Storage Space
You can understand how vital corners are if you get a chance to stay in a tent. Round floored ones usually have issues regarding that. Tent corners are the tiny yet safest areas to keep your gears and bags.
9. 
The Weather and The Wind
The design of a dome tent can resist wind and other regular weather conditions. The semi-circle shape resists rainwater to be clogged on the roof and make it bulky. The poles make it more durable.
10. 
Affordability
The price of a regular dome tent is another reason behind its immense popularity. It is comparatively affordable and does not cost a fortune. Backpackers prefer to travel within a tight budget, and a dome tent is perfect for them.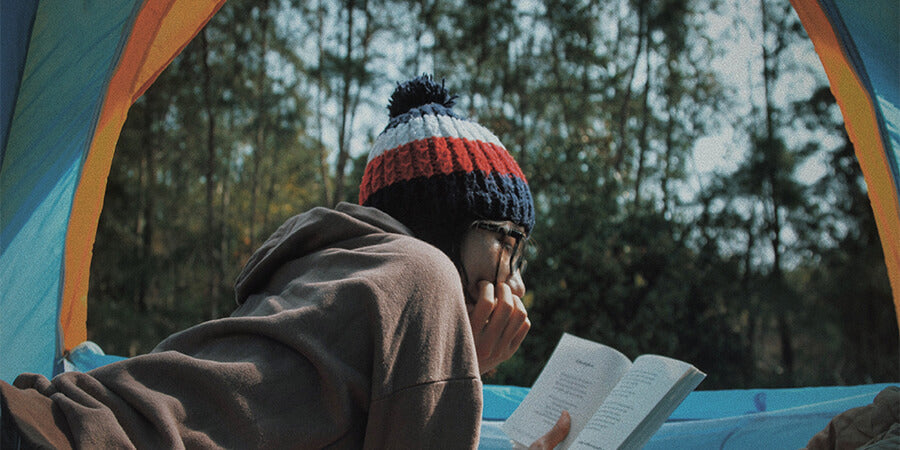 Choosing The Right Dome Tent
Now, when it comes to choosing a tent, there are many factors you need to consider. A tent dweller may have his or her fantasy about picking a tent, but the practicality is everything. Starting from the purpose, the land and weather of the campsite, the number of people, affordability, season, and so on are the deciding factors.
1. 
The Activity
When you decide to buy a tent, you need to remember one simple thing. This is not a one time or use and throws product. So you cannot decide which dome tent to choose to depend on just one or an upcoming trip. Think about what sort of activity will involve this tent. Are you a hiker? DO you like to trek? Is it involved rain forest areas? Or are you going to use it more in mountain areas? Getting these answers and having a clear perception will help you pick the right dome tent.
2. Seasons
Hikers and crazy backpackers do not wait for a sunny day. So while choosing the dome tent, you need to think about all the weather. Be it snowy or rainy, and no one's going to stop you once you have the right tools and right shoes. Maybe you love that olive green tent, but will it be able to withstand heavy snowfall?  How about its floors? Inspect and rethink every aspect before you decide the final pick.
3. 
Number of people
Solo travelers have fewer headaches. But if you are part of a camper family or love to go hiking with your school friends, then thinking about everyone's comfort and choosing the right size of the tent is imperative. No one loves to jostle inside a tiny and suffocating tent.
4. 
The Place
Thinking about the preferable places you usually go camping or hiking is another crucial deciding factor you might want to consider. Be it the poles or the tent material, and everything can be different depending on the location.
5. The Budget
Now that you know the right material, size, and type of dome tent you want, it is time to see if that particular tent you chose fits your budget. You do not need to sell other stuff just to get a king-size dome tent. We often tend to overdo a few things out of a fantasy or just excitement. Getting the first dome tent is exciting enough to cloud your judgment. But you need to keep your feet on the ground while deciding the budget factor.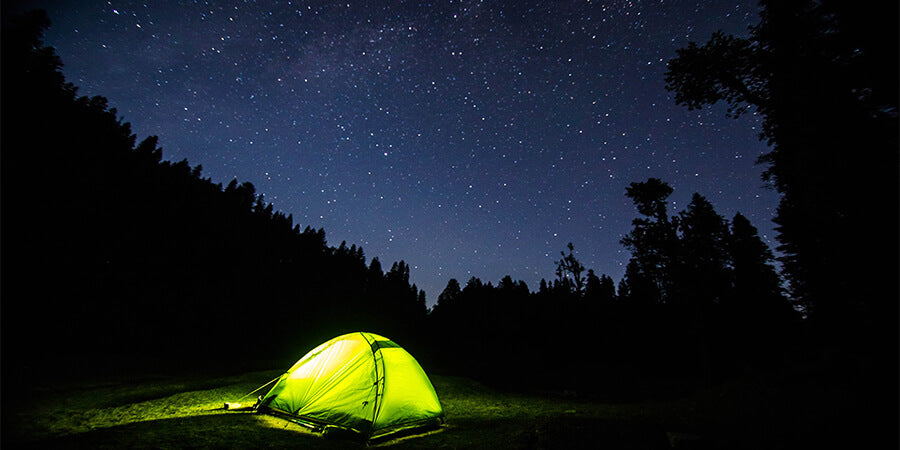 The Final Thought
Staying under the starry sky and in the middle of nature is an unforgettable experience. But a tiny mistake can ruin that. Choosing the right dome tent is very important for a hassle-free camping or hiking experience. You do not want to spend that precious night securing the poles every hour, do you? So, here we tried to make you enlightened about all the necessary info about a dome tent and how to choose the right one. So do not wait any more, get the right tent, pack your bags, start the engine, push the play button, listen to some Dylan songs, and enjoy the countryside. Happy Journey!